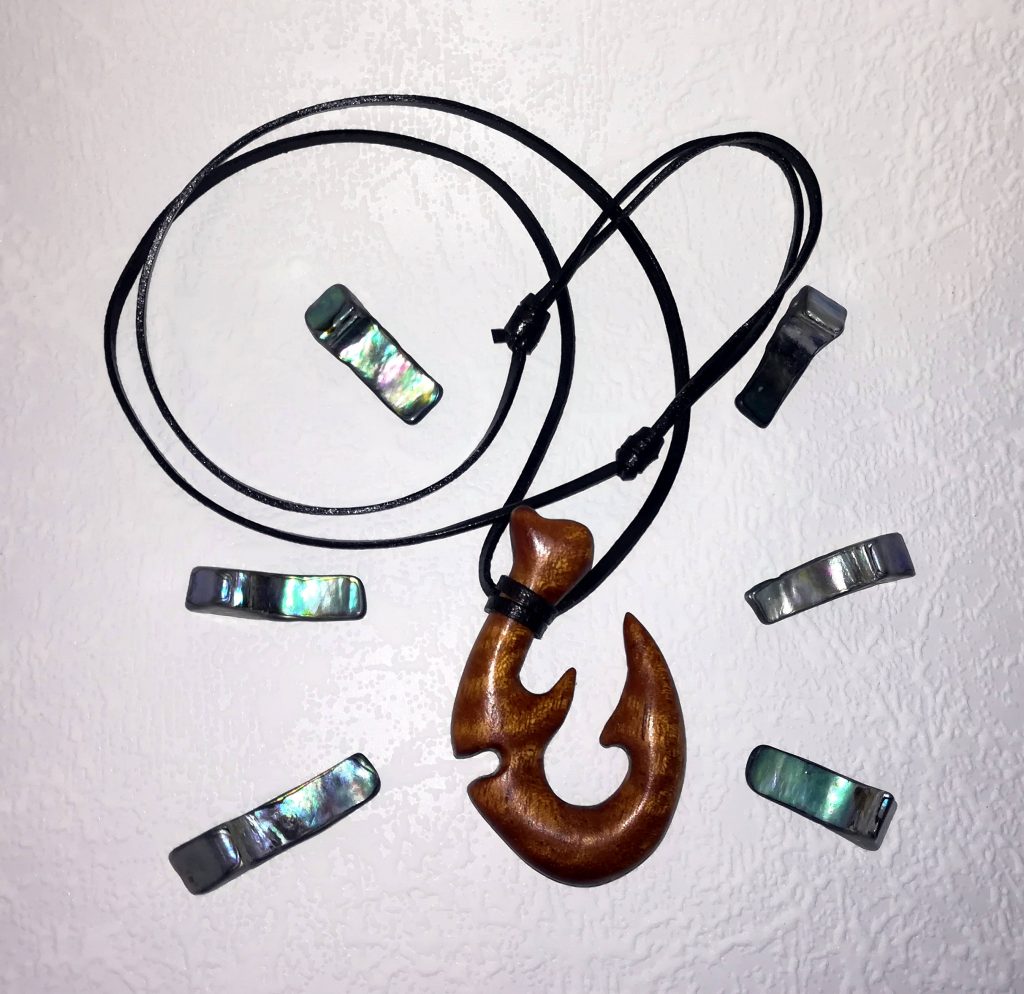 The fish hook shape of the hei matau has origins in Māori legend, which tells of Te Ika a Maui, a huge fish that was caught by the great mariner using only a woven line and a hook made from the jawbone of his grandmother.
For the Māori, the hei matau is taonga (a cultural treasure). It represents not only their land, but also prosperity, fertility and safe passage over water.
Handmade necklace from curly grain Silkwood (Flindersia brayleyana) and leather. Finished with shellac, carnauba wax and beeswax.