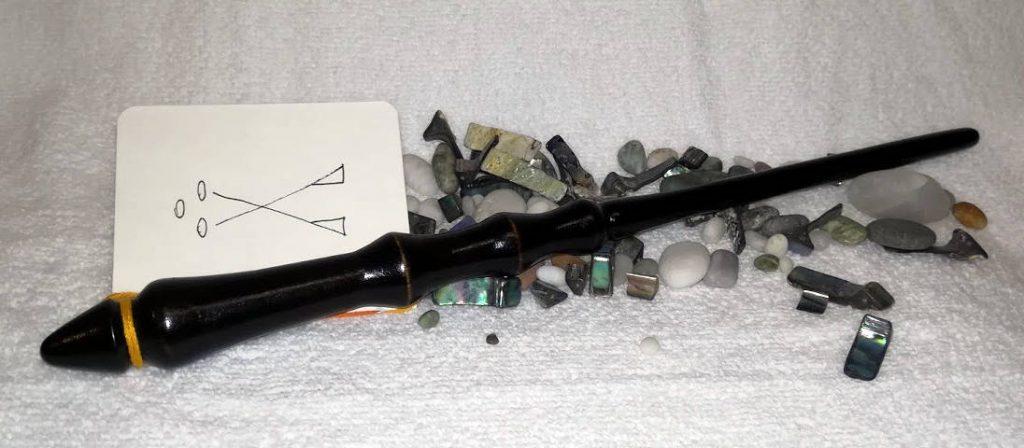 The Wand chooses the Wizard
Prized Apprentice Wand made from Ebonized Red Beech, finished with multiple layers of Tung Oil and Shellac, followed by a Beeswax coating.
Includes a small booklet detailing the story and features of the wand and a spell pullout page.
Approximately 300mm (12 Inches) in length.